Green gray stripe on white nails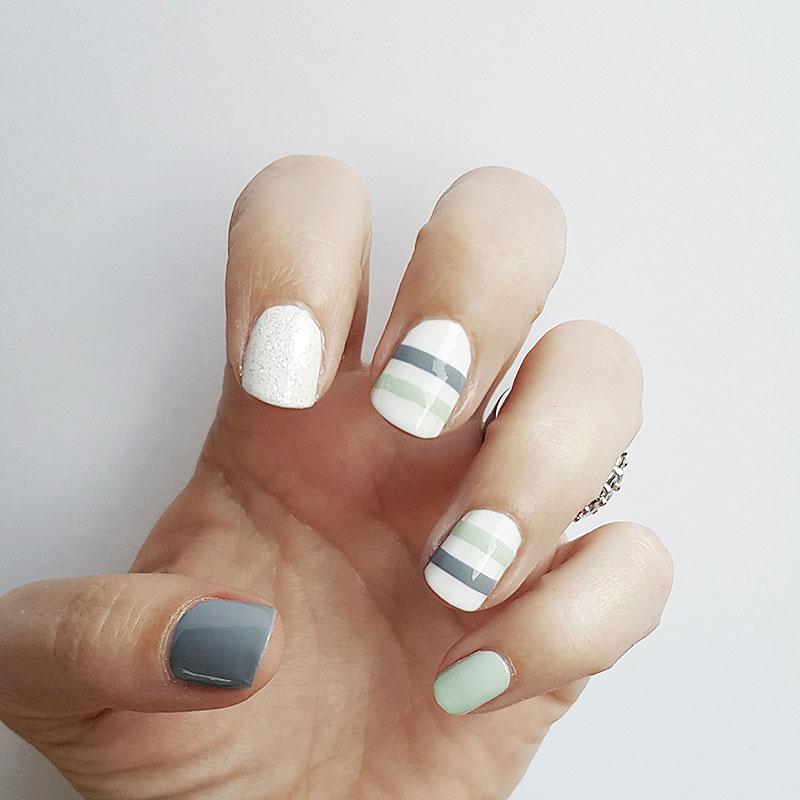 This was such a fun design. I created it by putting squares of nail polish onto a zip lock bag and letting it dry. Then I cut it into strips. It is surprisingly difficult to cut even strips by the way, but don't give up. Then I added the strips to my almost dry white base and removed the over flow with acetone. Then sealed it in with top coat.
I gave my index nail some white iridescent glitter.
Oh and you can see here that I am still struggling with getting my cuticles nice enough for their close ups. I am trying different methods, and I think I found one that I really like. I will share it when I have perfected it.

I got the gray and green polishes on my recent trip to Denmark. I have not seen the same brand over here (Depend). If I were to re-create this look, I would instead use this gray and this green polish for a similar result.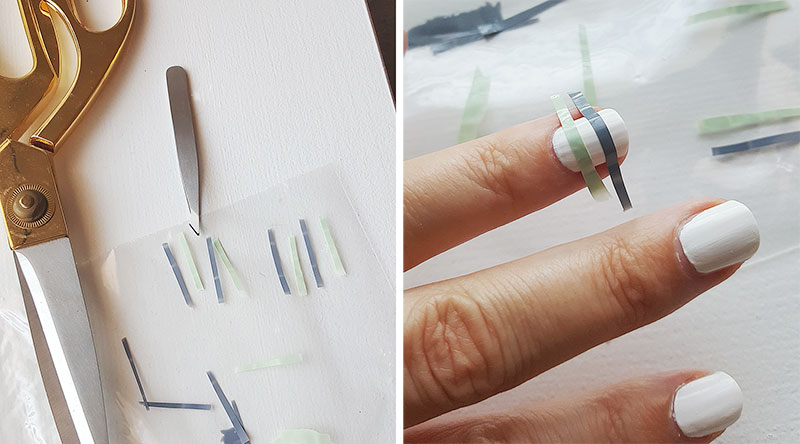 Share