Danish flag French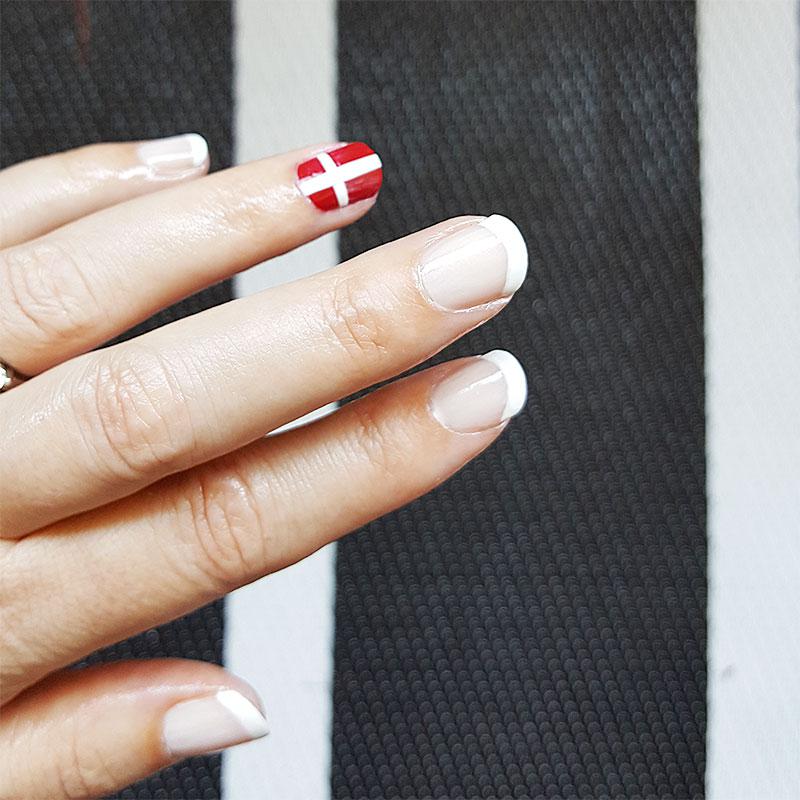 This is the design I wore on our trip to Denmark this fall. The Danish flag on my ring finger and a french manicure on the other fingers.
I used Essie Shall we Chalet (currently unavailable) for the red base for the flag and I used Orly White Tips for the cross and the French tips.
I also used my favorite ridge filling base coat and top coat and over the French.

Share