How to make home made all natural cuticle oil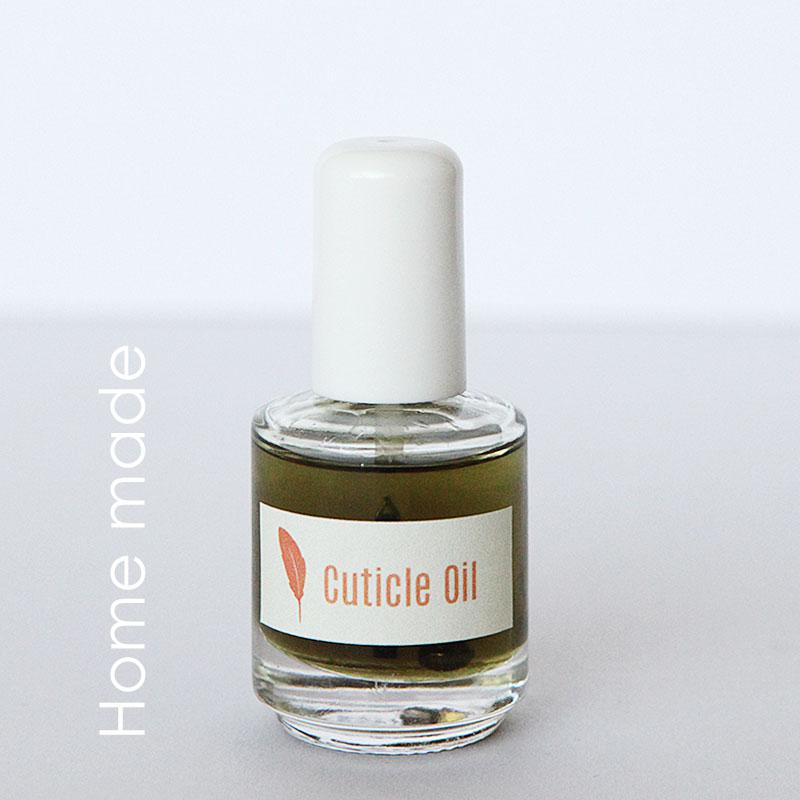 When I began painting my nails on a more regular basis, I began oiling my cuticles more to make them softer and nicer looking.
I used a commercial brand that claimed to be 'all natural', but it smelled quite a bit which I don't like. So instead I made my own.
---
I came up with this recipe using ingredients from my essential oils - Lavender and Tamanu oil (a carrier oil) and then I added some nail specific oils for their properties: Avocado and Almond. Both really good for your nails.
The Tamanu oil is one of the best oils I have ever owned. It does smell a bit spicy/earthy, but I really like it. I added Lavender which is my favorite essential oil for a bit of sweetness to the flavor. You could easily substitute the Tamanu oil for a fractionated coconut oil or other carrier oil instead if you want a less fragrant cuticle oil.
Here are the ingredients I used to make mine.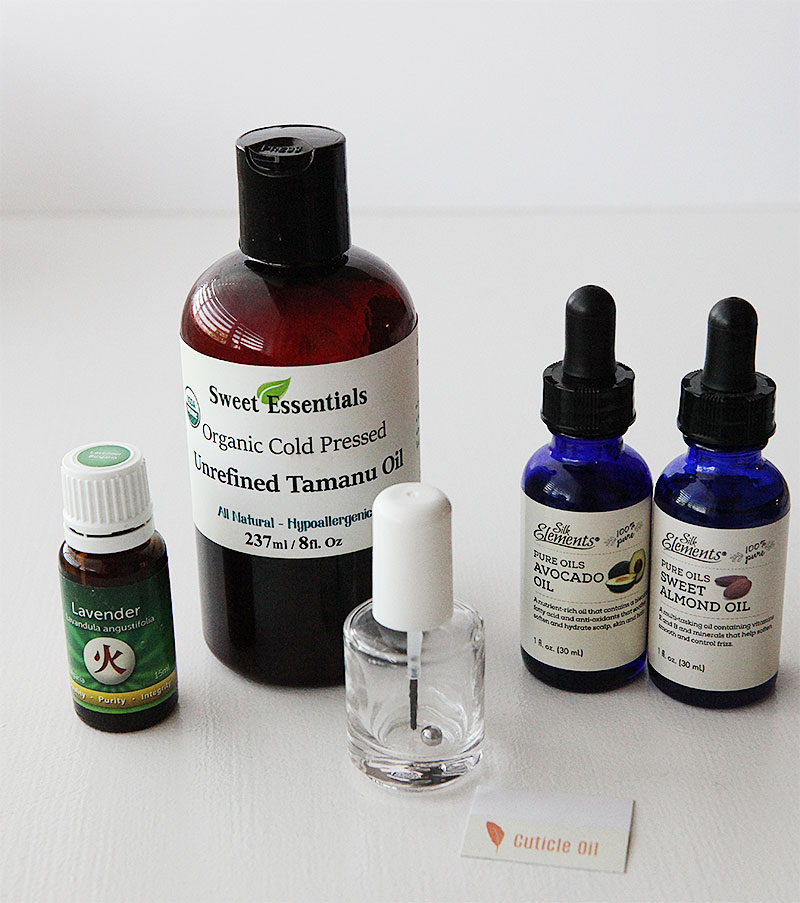 Lavender oil (They have new package design), carrier oil, pure avocado oil, pure sweet almond oil, empty nail polish container with applicator.
Here is how I mixed it.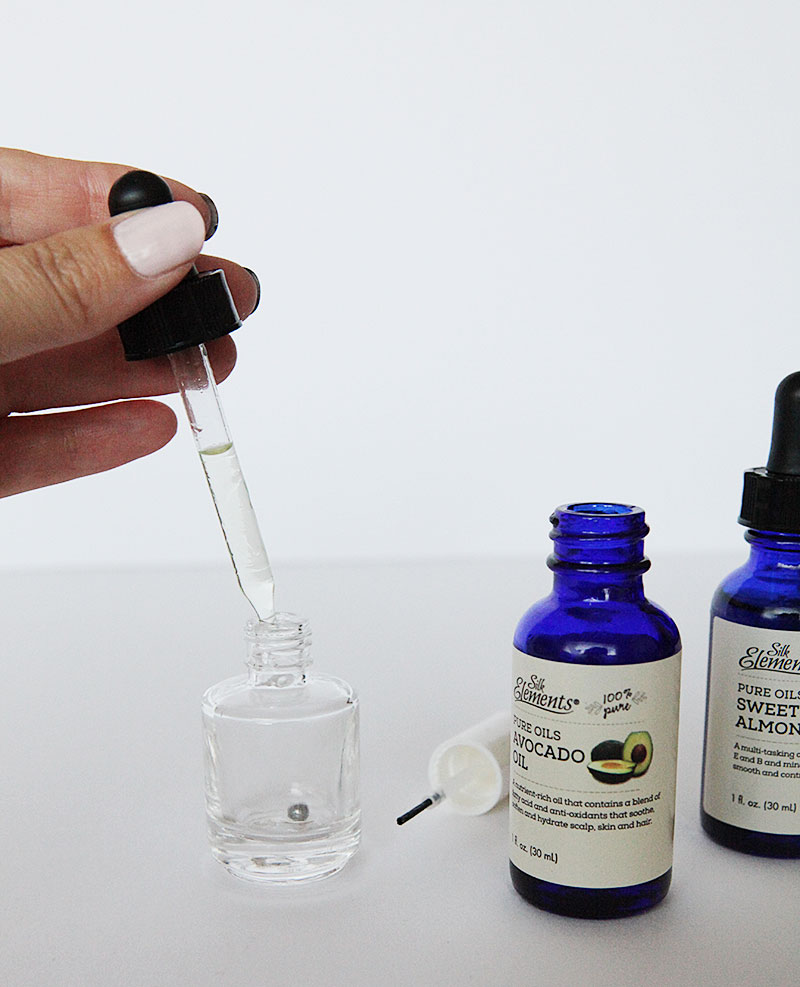 Recipe:
Two droppers of Avocado oil
Two droppers of Almond oil
5 drops of lavender oil
Fill up with Tamanu oil
Fill up an empty nail polish bottle with all the ingredients. Close the bottle and shake it to mix the ingredients. Before each use as well. Apply liberally to your cuticles.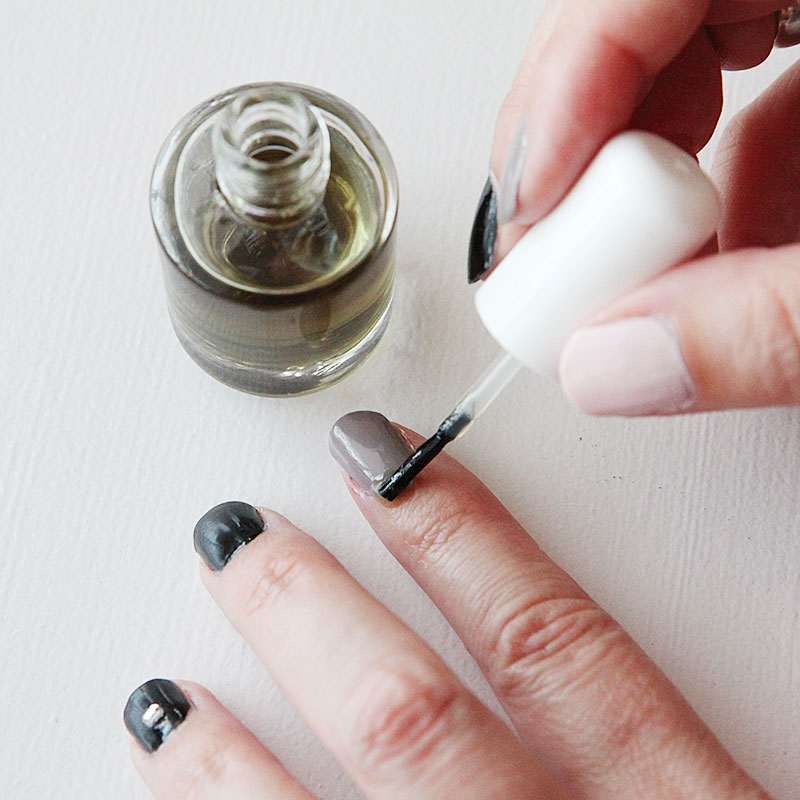 I made one for myself and one for my Mom. I put it in a hand made zippered pouch gift kit that I made for her birthday. I sewed up a lined zippered pouch. You can find the full sewing tutorial here. It is much easier than it looks, so definitely check it out.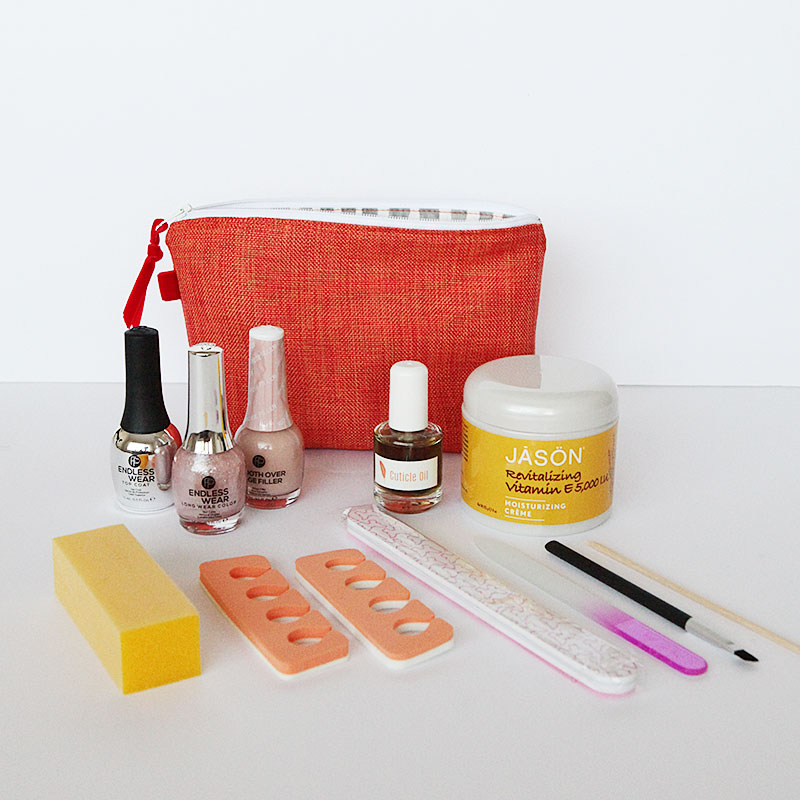 The other things in the kit are: Top coat, polish, base coat, hand made cuticle oil, Natural vitamin E hand creme, buffer block, toe separators, fine grain nail file, glass nail file, corrector brush (I have since found this brush set which has a much better corrector brush), orange stick.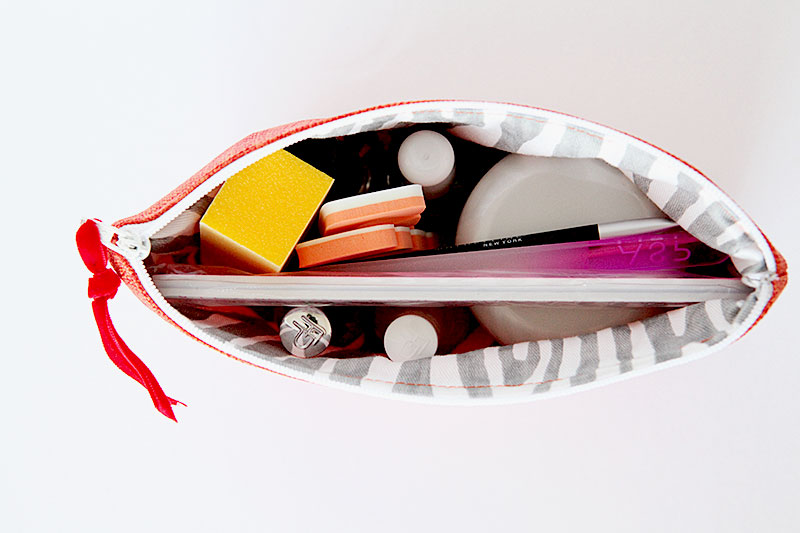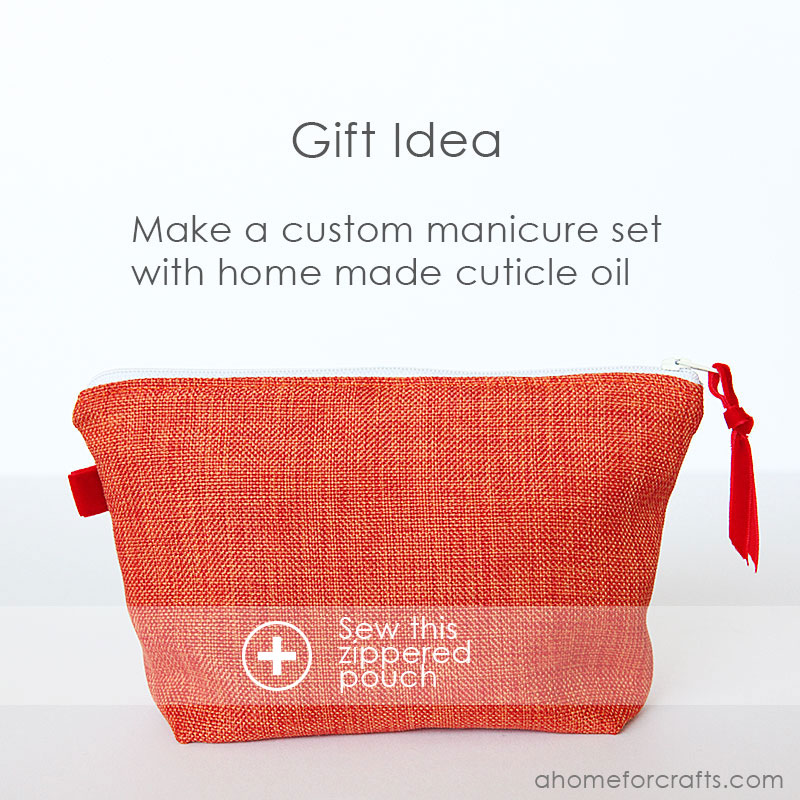 Pin this: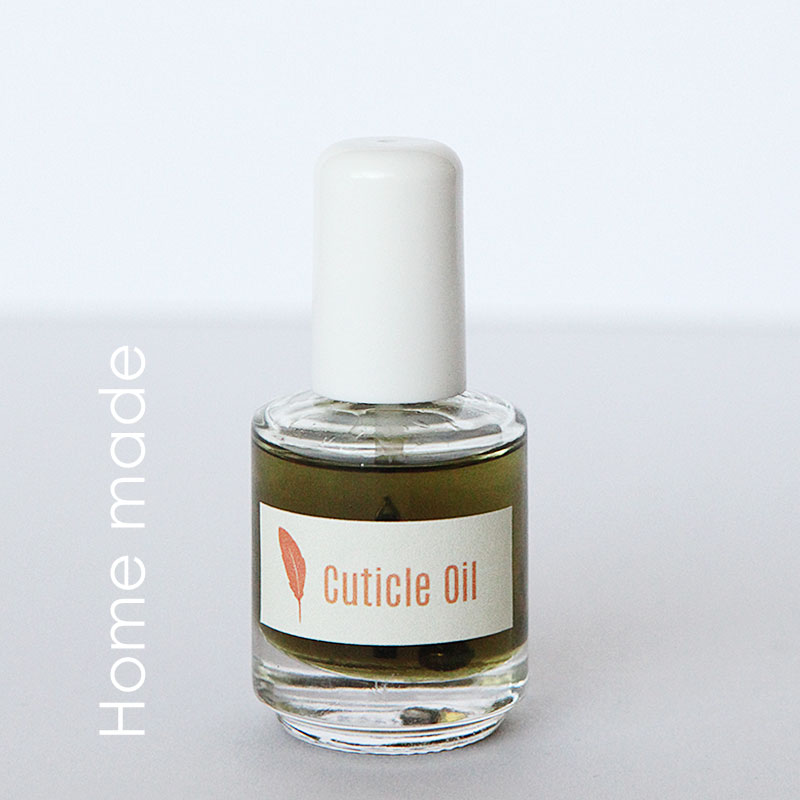 Share