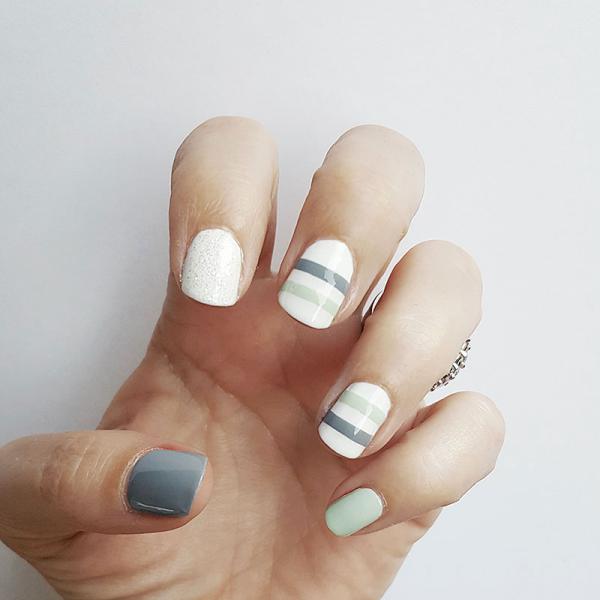 Green gray stripe on white nails
This was such a fun design. I created it by putting squares of nail polish onto a zip lock bag and lettin ...
Get Instructions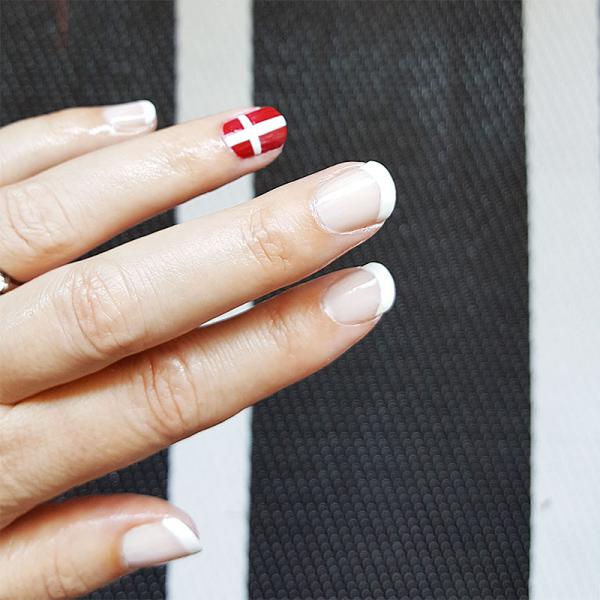 Danish flag French
This is the design I wore on our trip to Denmark this fall. The Danish flag on my ring finger and a frenc ...
Get Instructions